Contact Info:
Director /Librarian:
Lydia Kegler

702 Sawmill Rd., Suite 101 Bloomsburg, PA 17815
Phone: (570) 387-8782
Sawmill Library Summer Hours
Mon.-Thurs.: 9 am - 3pm
Friday: 9 am - noon

E-mail: Use our Contact Page.
eBranch2Go -
Browse hundreds of audio books to download and listen on your computer. Transfer them to a portable device, like an iPod or MP3 player and some titles can burn onto a CD for your listening pleasure anywhere, anytime.
Try it, it's easy! It's free!
Login in with your CCTL library card.
Visit: eBranch2Go
Ask Here PA Live Chat- We're here to help you get answers to your questions, any time and anywhere you have Internet access. There is no charge to use our service. We're doing what libraries have always done best -- quickly getting you the accurate, unbiased information you need. 24/7 - free service.


The Latest News!
Imagine a plate of hot, delicious pancakes, syrup and sausage to start a Saturday in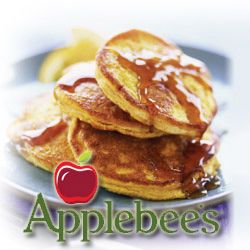 November!
Come join us for an Applebee's Flapjack Fundraiser Breakfast and support your favorite Traveling Library. Bring your family or your favorite team. It's all you can eat!
Hosted by the Friends of the CCTL.
Tickets: $6
Date: Saturday, Nov. 8
Time: 8-10 a.m.
Please purchase tickets in advance at the library, on the bookmobile or online through safe, secure PayPal. A limited number of tickets will be sold at the door.
---
Congrats to the "Traveling Raffle" Winners!
Thank you to everyone who bought ticket
1st Prize: Ken Myers
2nd Prize: Jeanne Michael
3rd Prize: Adele Danilowicz
4th Prize: Gerard Dullea
5th Prize: Jim Pomfret
---
BookFLIX by Scholastic in our POWER Library!
BookFlix is an online e-reading program that combines classic fictional storybooks with similarly themed nonfiction e-books to make reading more engaging for children ages three to eight.
To access this free resource, click the image above or the POWER Library button at the left to see all of the online resources POWER Library offers! To logon, enter your CCTL patron number as it is printed on your card, including the letter P.
[Note: BookFlix requires a Flash player; it will not work on an iPad without a 3rd party Flash browser like Photon.]
---
---
Not familiar with the Traveling Library?
The Columbia County Traveling Library is a free public library for all residents of Columbia County -- on wheels. Our bookmobile carries a wide selection of current bestselling books for adults and children, including large print titles, audiobooks on CDs and popular DVDs.
We invite you to visit the bookmobile at one of our community stops throughout Columbia County: Beaver Township, Benton, Catawissa, Central, Locust Township, Mifflinville, Millertown, Millville, North Centre, Rohrsburg and Stillwater.
The bookmobile regularly visits many daycares and preschools, senior citizens centers, businesses and schools. Click Bookmobile Schedule (pdf) to download a copy.